Micro FUE Technique
FUE (Follicular Unit Extraction)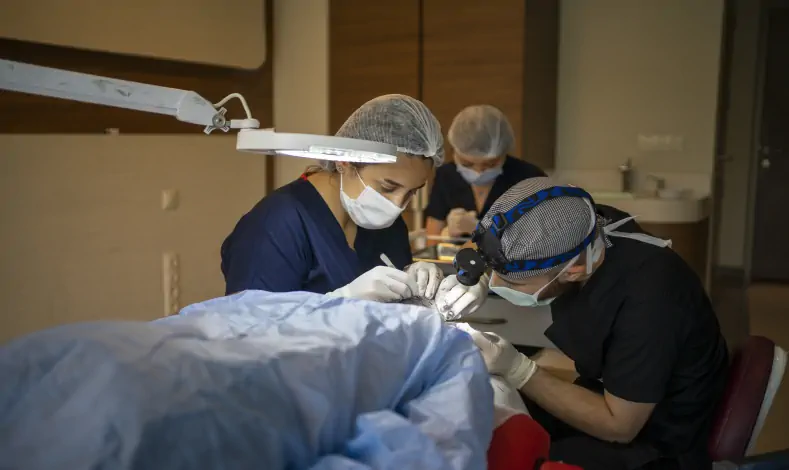 Follicular unit extraction is easily applied in terms of comfort. using the FUE technique, the hair follicles that need are taken from the neck area or body parts, if necessary, and a transplant is performed. in hair transplantation, the grafts are effectively replaced. the grafts taken by dilution from the dense region are planted to a completely excreted area. the FUE technique is a method of hair transplant that is applied safely and successfully in the world and Turkey
Operation Plan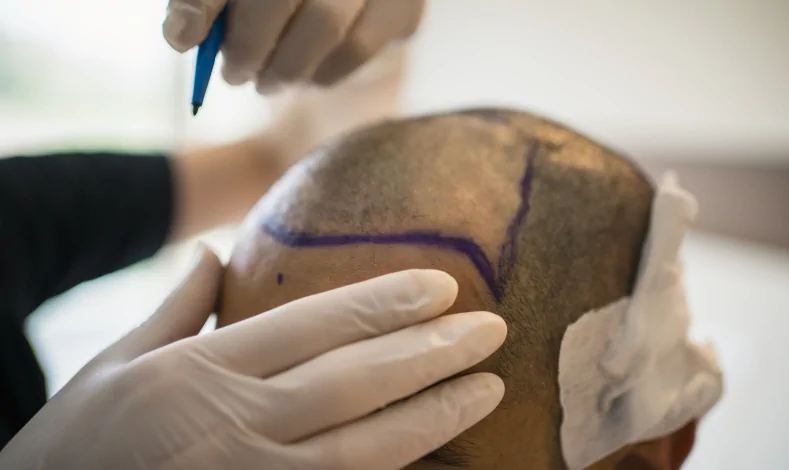 It is the most important stage of hair transplant. Examination of the patient's hair is carried out, a hairline suitable for face size and age is drawn, how many hair transplant sessions will be performed and how many grafts will be planted, and in which region. Photographs of the patient are taken, guide photographs are selected for the operation. The patient is taken to the operating room after the examinations and preparations necessary for the hair transplant.
Local anesthesia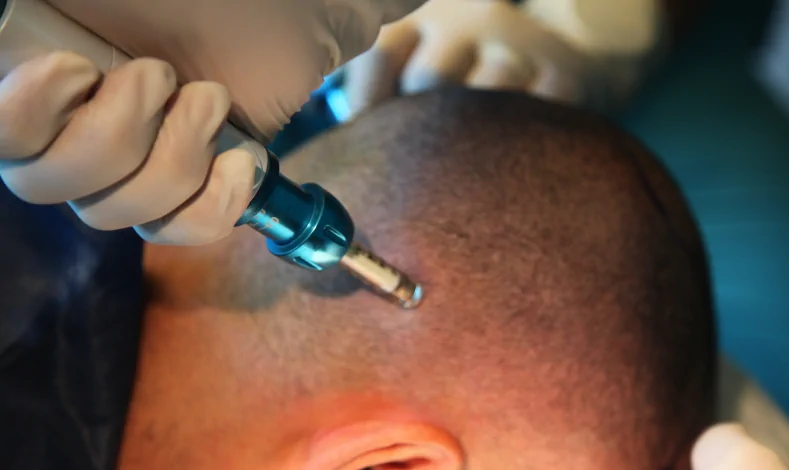 The hair transplant is performed under local anesthesia. The patient's scalp is disinfected with a special solution, local anesthesia is applied to the area where the grafts will be removed with very fine needles.
Graft extraction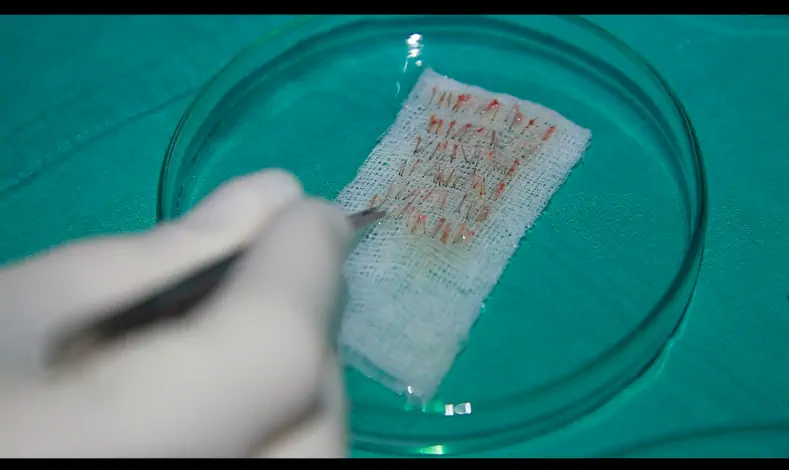 The grafts, which are extracted from the neck area one by one with the micro motor, are stored in a special and nourishing liquid. When collecting the grafts, the thin micro-tips are selected according to the condition of the tissue and the thickness of the hair follicles, these tips are removed without damaging the grafts and without damaging their natural structure. Taking the planned number of grafts takes an average of 1 to 2 hours.
Opening channels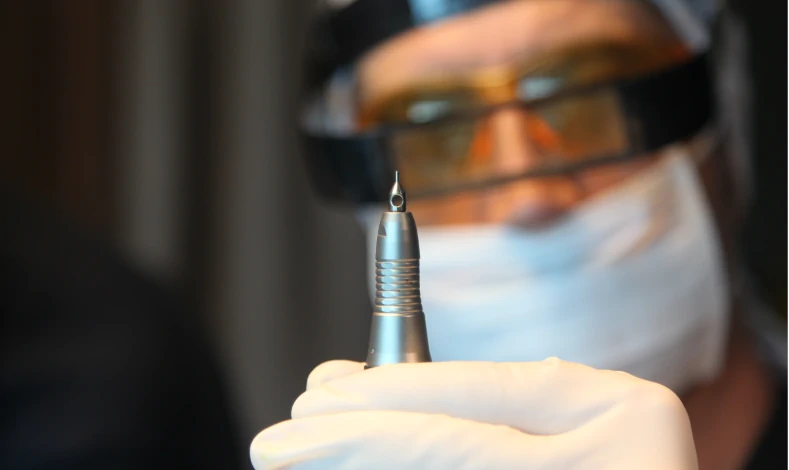 Before transplantation, the canals are opened. The channels should be open in the direction and angle of their own hair in order to get a natural look. The canals must be open in the depth and thickness of the extracted grafts. The quality of the results depends on the experience of the doctors as well as the tools they have.
Hair Transplant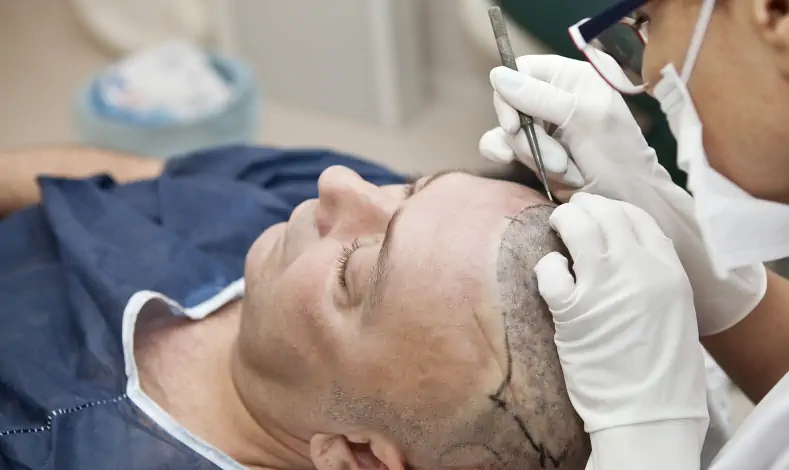 The grafts stored in special liquids are divided into single, double and triple. The hair transplant is done with specially designed tweezers. The grafts taken are placed one by one by a team of experts. Single hair is transplanted to the front hair root, double and multiple hair roots back, therefore, the hair transplant performed with the FUE method is very natural. No stitches are applied to the area where we remove the grafts, there are no scars due to the use of very thin micro-tips
Post operation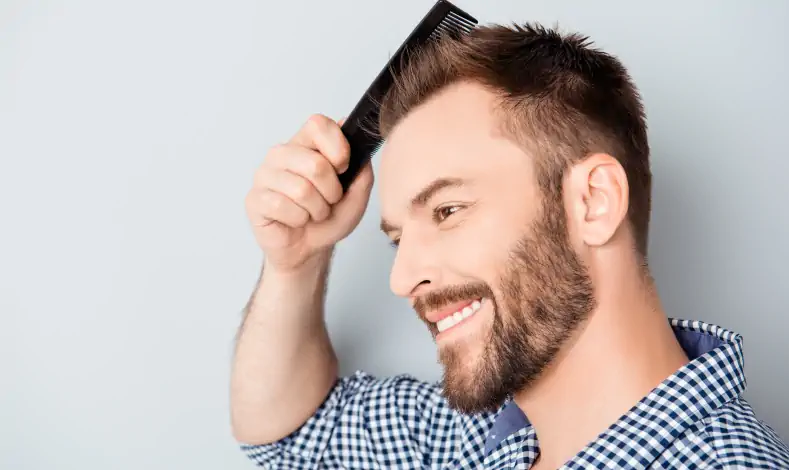 The grafts keep their new place in three days and the hair at the end of the grafts begins to fall within 15 to 20 days, and at the end of the 3rd month, the transplanted hair begins to grow slowly. The hair will be 70% at the end of the 7th month and 100% of the transplanted hair at the end of the 12th month. In the hair transplant performed with the FUE technique, there is no longer any scar after the operation, the recovery time after the FUE operation is very rapid, there is no feeling of numbness and tightness in the transplanted area and in the area where the grafts were removed. Patients should be informed orally after the hair transplant and the items to which they should pay attention should be explained verbally and given in writing. After the FUE operation, the patient can go home.