Dental Implant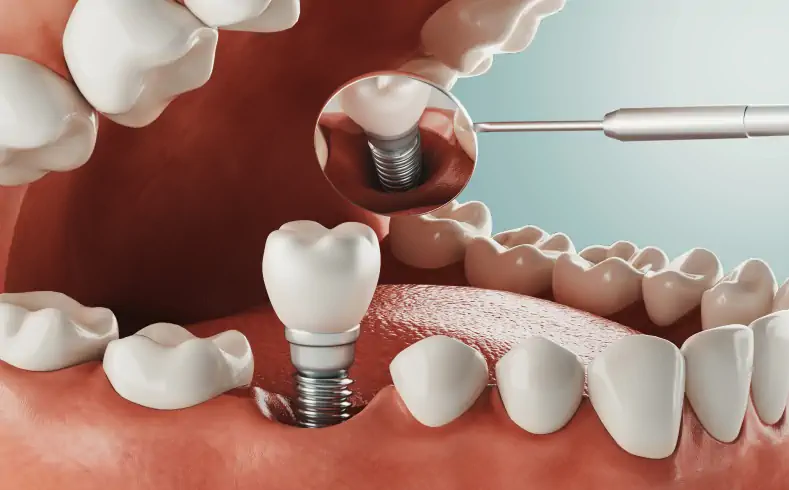 A dental implant operation is a procedure that replaces tooth root with a small titanium screw of a damaged or missing tooth with an artificial tooth that looks and functions just like a real tooth. When a tooth is missing; the jawbone around the area begins to shrink along with surrounding gums and changes the biting forces around the teeth which cause neighbouring teeth to shift. These changes create places around the teeth that are hard to keep clean which lead bacteria and plaque to quickly accumulate. This accumulation can cause tooth decay and periodontal disease.
**Most dental implants are made of titanİum (bio compatible material that begins fusing with surrounding bone without being recognized as a foreign object)
Implants prevent a chain reaction of problems;
Loss of bone in the jaw
Shifting teeth
Keep teeth free of plaque and bacteria
Grinding and clenching
Advantages of implants;
Prevents bone loss and premature aging
Be able to eat food that you love again
Designed to last lifetime
Maintaining quality of chewing
Natural looking tooth replacement can create a healthy smile
What to expect from dental implant operation?
Dental implant operation is accomplished in 2 phases which takes 3-5 months in total.
During the 1st phase of the surgery, your dentist attaches the implant to the bone.
After 3-5 months of healing, your dentist places the abutment and attach the artificial tooth on top.